Yearbook
Order Your Yearbook Now!
Reserve your copy of the 2023 Santa Fe Catholic High School Yearbook, "The Conquistador."  Only 200 yearbooks will be delivered in May, so reserve yours before they sell out! Get yours today!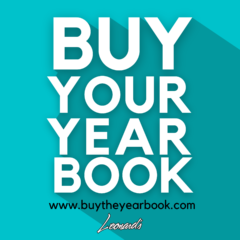 Click here to reserve a copy of the yearbook.
School Pictures
New students or anyone who did not have school pictures taken can call or email our photographer, Sam Romero, and make arrangements to have a picture taken in his studio. Parents who wish to order photos can also contact Sam.
Sam Romero's Contact Information:
Perspectives Photo
Phone: 863-248-1534
Email: info@perspectives-photo.com
Website: www.perspectives-photo.com
Address: Artifact 820 North Massachusetts, (Downtown Lakeland)
Class of 2023
Baby Photos
Senior parents are asked to submit one baby picture (baby/toddler) for the yearbook and senior slide show. Baby pictures should be emailed to Mr. John Saliba. **HINT – if you only have a hard copy, there are many, easy to use scanning apps for copying photos. On iPhones, the "Notes," app has a scanning feature.
Senior Ads
All senior ads will be created and paid for by parents on the Pictavo site. Parents can purchase a yearbook and senior ad individually. To reserve yearbook space for the ad, all senior ads must be purchased and completed by February 13th. For more information email Mr. John Saliba.